Print Merchant Book
060 Sports
Note: You must show your SBEA membership card to receive this discount.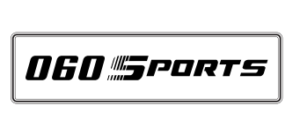 060 Sports, 316-613-3337, 7106 S. Broadway, Haysville, is offering SBEA members 20% off all activities (excluding arcade games). Must present current SBEA card for discount. Check out 060 Sports website at www.060sports.com.
∗∗Arcade Games are not included in the 20% off∗∗
060 Sports is your go-to entertainment facility for Bazooka Ball, Nerftm Dart Battles, Dodgeball, Sports Practices, Escape Rooms and Birthday Parties!
We specialize in Bazooka Ball birthdays, Nerftm Dart Battle birthdays and Dodgeball birthdays, come check it out!
Locations:
7106 S. Broadway , Haysville ; 316-613-3337