Print Merchant Book
Aamco Transmissions & Total Car Care
Note: You must show your SBEA membership card to receive this discount.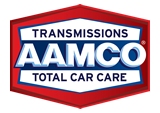 Aamco Transmissions & Total Car Care, 316-665-4697, 703 N. West St, Wichita, 316-558-8412, 901 S. Woodlawn Blvd, Wichita & 316-260-3434, 2490 S. Meridian Ave, Wichita, is offering SBEA members 17% discount up to $250.00 off any service repair. Must present current SBEA card for discount.
Please visit www.aamcosouthwichita.com. 
Locations:
703 N. West St , Wichita ; 316-665-4697
901 S. Woodlawn Blvd , Wichita ; 316-558-8412
2490 S. Meridian Ave , Wichita ; 316-260-3434