Print Merchant Book
Tripbeat
Note: You must show your SBEA membership card to receive this discount.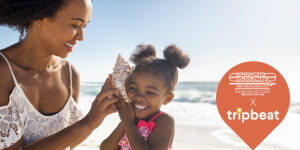 Tripbeat brings you unbeatable travel discounts.
Great news – We've teamed up with Tripbeat, a unique online travel club, to bring you exclusive benefits in one easy-to-use platform. Enjoy more choice, more adventures, and more ways to save on local and global travel.
So, whether your idea of vacation bliss is skiing in Whistler, chilling in Acapulco or Ocho Rios, sampling the cuisine and jazz of New Orleans, or taking in the sights, Royal palaces, and nightlife of London, Tripbeat brings it much closer for much less.
As a Standard Member, you get:
– Up to 25% off 600,000+ hotels worldwide
– $499 7-night resort stays
– Savings of up to 5-10% on car rentals
– Access to over 345,000+ tours and activities
– Access to domestic and international airlines
MEMBERSHIP IS EASY
Joining Tripbeat is as easy as falling asleep on a sun bed. By becoming a member, you'll be opening the door to an even wider world of travel options.
With the globe at your fingertips, your next escape is only a few clicks away. So, prepare yourself for some amazing savings.
To join for FREE and start saving today, go to: https://www.tripbeat.com/v6?theme=spiritboeing&utm_source=mbp_spiritboeing&utm_medium=mbp_PartnerCom&utm_term=Value-Add&utm_content=JoinLink. Please call 522-2996 for pass code.
Locations: