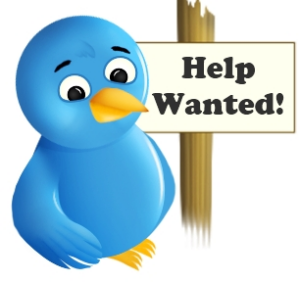 Help Wanted
We currently have a permanent part time 2nd shift ranger position open. Wed. – Sun., hours vary depending on seasons. Some benefits available. Summer hours are 2:30 p.m. – 10:00 p.m. Must have a valid DR License, and able to lift 80 lbs.
Please stop into SBEA office, Mon. – Fri., 8:30 a.m. – 3:30 p.m. to fill out an application. 4226 S Gold, Wichita, Ks 67217.

Fishing Tournament
December 16, 7:00 a.m. – 5:00 p.m.
The largest trout caught wins a South Bend ultra-light combo. You must be a member and register your catch with the ranger, and fish must be legal size and alive.
November Creel Catch
Catfish 55, Bluegill 22, Bass 15, Crappie 19  Total 111
***To better protect and help build up our crappie population, the daily creel limit on crappie will be 10″ and limit 5 until further notice.***
     D

e

c

e

m

b

e

r

S

a

l

e

s
D

e

c

e

m

b

e

r

S

a

l

e

s
10% Off – All Nebo – Lake Store Only
      Winter Hours
Store Hours:
Wed.- Sun. 7:00 a.m. – 6:00 p.m.
Lake Hours:
Wed.- Sun. 7:00 a.m. – 6:00 p.m.
Lake & Store are both closed on Monday & Tuesday year-round except for some holidays.

Lake Holiday Hours: 
December 15 Close at 4:00 p.m. – All stores
December 23 Lake Open
December 24 – 26 Lake closed
December 27 – 30 Lake open
December 31 – January 2 Lake closed
January 3 Lake open
January 2 All plant stores & office open
   Family Membership Cards/Information Change
2024 Membership cards will be printed in December and sent to the main store in plant II around the 1st of January. Please help us keep our files current. Have you gotten married, have children between the ages of 14 – 21 living at home with you? Have you moved, changed your phone number? If the answer is yes, you may pick up a family card application at any SBEA store to add your family, change your address, phone number. Please take a moment to make any changes on the form on the back of this newsletter and return them to any SBEA store or email us at Missy@beatoday.com.
Protect All Your Trailers
With all the theft going on around town, now is the perfect time to protect your trailers. Stop by and check out the trailer locks on display that are for sale at the SBEA Lake store. CW Trailer Coupler Locks is donating the money on the first 2 locks sold to help with dock repairs. Visit their website at https://cwtrailerlocks.com/ and you can order other locks that we do not have in the lake store. These are pretty heavy duty and awesome locks, so don't forget to come check them out.
Reminder to Members
Due to many problems at the Lake over Labor Day weekend we want to remind our members about a couple key rules. There is a 10 mile per hour limit on SBEA property. This is a big safety issue, and our rangers are going to be addressing speeders with citations to keep everyone safe. Also over the weekend we had broken glass from beer bottles and other glass containers all over the lake. We will be addressing that issue as well. This is just some of the issues at the lake that we will be addressing. You can find a full list of rules at https://beatoday.com/lake/rules-and-regulations/…
Littering is prohibited.
Alcoholic beverages with an alcohol content greater than 6% by volume are prohibited from the Recreation Area. NO kegs or glass bottles are allowed.
No public intoxication tolerated.
Speed limit 10 M.P.H.
We just want to remind our members that we are a family orientated facility and want ALL our members to come out and have a good time. So please respect the rules and your property and report abuse to our rangers. Our rangers will be issuing citations to those who don't follow the rules. We want to remind our members that you are responsible for your guests and problems arising from your guest can jeopardize your membership. We appreciate all those that come out and enjoy the lake and follow the rules. Thank you!
NO PETS allowed at the Lake or in Recreation Area. (no pets on property) – Only service animals will be allowed. Emotional / support / therapy or protection animals are not considered service animals and are not allowed.
      Honor Your Loved One
Aerospace Veteran Memorial Pavers
Sponsored by Wichita Aerospace Companies
At the corner of Oliver and MacArthur, Spirit has a unique monument that honors individuals who have served in the service of country. Spirit has asked SBEA to start this program up again, so we are honored to relaunch the Aerospace Veteran Memorial Pavers.
You may purchase pavers at any SBEA store in either granite or brick, engraved with either standard messages or personal information honoring veterans. Order forms, including more information about the pavers, are available at all SBEA stores. To order, pick up a form and return the completed form to a SBEA store with your form of pay. Brick pavers are $35.00 and granite pavers are $80.00.
   
Dock Repairs
We are so excited!! We have been working on repairing docks all year. But a couple just needed replaced. So dock #2, which is the dock closest to the island on the east side now has a brand new dock. We are also putting some new floatation under a floating dock on the south end. Thanks to those who donated to help make this happen. We appreciate our members so much. Happy New Year!
New Gift Card Policy
Notice of Change on Gift Cards – Effective October 1, 2022
While we are glad to bring a service to our members they like, we must also do things in the best interest for SBEA. The gift cards have gotten so big and so many that we must do something to bring the cost in line.  Starting October 1, 2022 there will be some changes on how our gift cards are sold.
There will be a limit on Walmart cards to $100 per deduction, per member as they are very popular and we are limited on how many we get. Hopefully more of our members can have access to these cards.
We will also limit our ordering to those that sell the best and not carry so many different cards.
There will also no longer be any special orders or holding on gift cards. First come, first choice of the gift cards available.
As always, we work hard to bring great things for our members while keeping the SBEA growing and secure for the future. Thank you for your understanding.
 Boat Rentals
Boat Rentals
Boats and Paddle Boats have been removed from the water for the season for maintenance and repairs. They will return in spring, check with the lake store for more information.
 Membership Card Information
2023 Membership Cards will be delivered to the main store in plant II.
Instead of sending them to your mail codes at Spirit, we will send the cards to our main store in plant II around the end of January for you to pick up. Members can request to pick up their cards at any of the SBEA stores by calling 526-2111 or 522-2996. Please take a moment to make sure we have your correct information; address, phone number etc. Changes can be made on the form on the back of the newsletter and return them to SBEA at K30-35 or email us at missy@beatoday.com. Any spouse or dependents, ages (14 – 20), changes also need to be updated . Simply fill out the spouse/dependent application available at any SBEA store return at any location. Extended memberships for children ages 21 and older, parents or siblings are also available for purchase at the SBEA office.
 
SBEA Store Locations
We are open. Come on in and see us anytime during our open hours. We love to have visitors.  Days may change based on sales., check website for current hours.
Main Store: Mon. – Fri., 8:00 a.m. – 3:30 p.m.
IPB3 Store: Mon., Wed. & Fri., 10:30 a.m. – 1:30 p.m.
Strut Store: Mon. – Fri., 10:30 a.m. – 1:30 p.m.
KK Store: Tues. & Thurs. 10:30 a.m. – 1:30 p.m.
Credit Union Store: Mon. – Fri., 2:00 p.m. – 3:30 p.m.
CMF Store: Mon. – Fri., 10:30 a.m. – 1:30 p.m.
Lake Store: Summer Hours: Wed.- Sun. 7:00 a.m. – 9:30 p.m. Lake Hours: Wed.- Sun. 7:00 a.m. – 10:00 p.m. Lake and lake store are closed Monday's & Tuesday's.
Merchant Discounts
SBEA provides a listing of merchants willing to provide discounts as a service to our members.
Members, please call SBEA at 526-2111 for the code on the following 3 perks which can be used anywhere in the US.
Perk Program- more than 300,000 products from more than 50,000 leading merchants
Tickets at Work – cost-free benefit which provides you access to thousands of exclusive travel and entertainment discounts.
Trip Beat – As a Standard Member, you get:
– Up to 25% off 600,000+ hotels worldwide
– $499 7-night resort stays
– Savings of up to 5-10% on car rentals
– Access to over 345,000+ tours and activities
– Access to domestic and international airlines
We have 100's of discounts to local retailers. Please visit https://beatoday.com/merchant-discounts to see local merchants willing to provide wonderful discounts as a service to our members.
     Loyalty Card Program
We recognize the value of our existing customers and we want to reward you for your continuous business. Each time you spend $10.00 or more a trip on clothing, tackle, merchandise or candy the clerk will take the customer loyalty card and date and initial 1 spot. After 5 separate visits where the member spends more than $10.00 in any SBEA store the clerk will sign and date the members SBEA Loyalty Card and have the members sign and add their BMIS number on the back of the card.
Once the Loyalty Card is full, the member will receive 20% off one (1) item of merchandise, clothing or tackle only, no other departments (one item only not the entire purchase).
20% off offer does not apply to tickets, candy, flowers, gift cards, tools, dues or bait.
  Hunting & Fishing License
Save 10% on your 2022 hunting, fishing or combo license. You can purchase them at the main store or lake store. Prices are: hunting license $24.75 (reg. $27.50), fishing license $24.75 (reg. $27.50) and a combo license $42.75 (reg. 47.50).
Looking for Donations
To help maintain or repair the fishing docks, we are always in need of lumber to help with the upkeep of the lake. So if anyone has any lumber lying around or has finished a job and wants to get rid of scraps (3 ft or longer) please let Trish or Eric Chytka know. SBEA would be grateful for whatever you would like to donate. 316-522-2996.
Retiree Membership
Going to retire or have already retired, have we got something for you! Did you know you can remain a SBEA member after retirement from Boeing or Spirit for just $50.00 a year? With the retiree membership you can enjoy all the activities throughout the year; fish at the lake, shop in the lake store and at the SBEA store in the Meritrust Credit Union on S. Oliver and enjoy all of the same great discounts you had during your active years. When you retire from Boeing or Spirit, and do not go to work for the other company, you are eligible to keep your membership current. Bring something to show your retirement status down to the SBEA Administration Office at 4226 S. Gold. to join. For more information, please contact Susan at 522-2996 or email her at susan@beatoday.com.
SBEA Payroll Deductions
Just a friendly reminder to our members on our payroll policy
Members can only do 2 payroll deductions per month.
Each payroll deduction is limited to $300.00.
Member must spend $25.00 to be able to do a payroll deduction. Any deduction from $25.00 – $100.00 will come out in 1 paycheck.
Any amount over $100.00 you may divide into 2 pay checks.
If your account balance goes over $600.00 for any reason your account will be frozen until you have it paid down to $200.00.

If for any reason your account is not paid off in 60 days you will not be allowed to do any more payroll deductions until the full amount is paid in full.

We will ask for email addresses so we may contact the member should we need to notify them of any payroll issues.
If a member does 2 payroll deductions in one week the deductions will be added together and processed as 1 deduction.
If for any reason we cannot collect what is owed to SBEA when a payroll deduction is submitted you will be suspended from doing further payroll deductions until debt is paid in full. If this problem continues your privileges will be reviewed for suspension or payroll deduction privileges will be revoked.
If your payroll deduction is sent to collections you will lose the privilege of doing payroll deductions permanently and your membership is suspended until the debt is paid.
Violations of this policy could cause a member to be suspended from doing payroll deductions or lose the ability to do payroll deductions at all.
(SBEA has the right to put a stop to all payroll deductions at any given time.)
SBEA Return Check Policy
Due to the amount of returned checks we have received recently, we thought we would give a little reminder of our check policy.
All returned checks will be charged a $35.00 service fee. (Subject to change)
Stopped payments are the same as any returned check, with a $35.00 service charge.
2 returned checks will result in a 1 year suspension of your check-writing privileges.
After the 4th returned check you will be placed on a no more ever list and will not be allowed to write any more checks to SBEA.
Upon appeal, check-writing privileges may be restored at the discretion of the Board.
If you do not pick up your returned check within 15 days your check writing privileges will be suspended for 6 months.
If returned checks are not picked up within 60 days they will be sent to collections.
If a check is sent to collections you will loose all check privileges forever.
If you have an unpaid returned check you will not be allowed to do a payroll deduction. (Unless you want to pick up the returned check on a payroll deduction.)
SBEA will not take any check that does not have your name and address printed on it or any check that does not have a printed number on it higher than 300.
Members may only write one check a day for cash not to exceed $20.00.
If your checks were lost/stolen, or returned in error, check with manager for details.
Did you lose something the last time you visited SBEA? This past year SBEA has acquired quit a bit of lost items and would love to be able to return them to their rightful owners. We just need for the right owner to come in, describe what the item is that is missing. Please see Pat or Jeff and they will be glad to see if the lost items are yours. https://beatoday.com/sbea-lost-found-policy/
 White Perch Alert
We have found white perch in our lake. If you catch one 
do not release it back in the lake.
 If you are not sure if it is a white perch contact the ranger. If you do not want to dispose of it turn it into the ranger to dispose. It is illegal to possess or release white perch per Kansas Department of Wildlife, Parks and Tourism.