SBEA Day With The Dinosaurs
SBEA Day at Field Station: Dinosaurs Park
2999 N Rock Road, Derby
Nov. 10, 10:00 a.m. – 5:00 p.m.
Join us for a day at the Field Station: Dinosaurs Park where over 40 life-sized, realistic dinosaurs come to life. Workshops, games and activities connect the story of the dinosaurs to our world today, giving new relevance to their lives and power to the tale of their extinction. Explore the 14-acre park, featuring moving and roaring life-size animatronic dinosaurs! Discover the story and science of Dinosaurs with over 30 live shows, games and activities every day. Laugh with our fearless dinosaur wranglers and come face to face with The Mighty T-Rex. Members pay $10.00 ages 2 & up (reg. $16.50 12 & up, $13.50 2-11) at the gate. Gate price excludes Jurassic Golf; SBEA members can receive 10% off the $7.00 Jurassic Golf tickets. Members present current 2018 membership card at ticket booth.
2018 Board of Directors Election
SBEA Annual Board of Directors Election
Voting is one of the most important responsibilities you have not only as a U.S. citizen but also as a member of an association. It's your chance to select leaders who understand serving on the Board offers an opportunity to play a direct role in determining an organization's overall direction and impact. The Spirit Boeing Employees' Association will hold its annual Election of Directors November 5 – 9. 2 positions on the Board of Directors will be filled in the election. Each winning candidate will serve a 3 year term. The ballots will be delivered to your Spirit mail stop by Nov. 5. We want to remind and urge all Spirit and Boeing members to vote and return your completed ballot no later than Friday November 9.
  Troy W. Davis
I have been on the Board in the past and love helping the membership grow. I believe I can help make the right decisions to improve on what we already have and what is to come. I have been a SBEA member for 31 years.
Qualifications: Previous Board Member
  Eugenia Moffitt
I want to be on the Board of Directors because I want to share the holidays of other diverse cultures in the SBEA community to the same people we work side-by-side with everyday. I want to demonstrate how people from different experiences in life can find different solutions to solve problems. I find the efforts of the Spirit Aerosystems Global Diversity group sponsored at corporate level too far removed and unrelatable to the everyday employee.
Qualifications: Steel Magnolias—Wichita riding group, Webmaster 9 years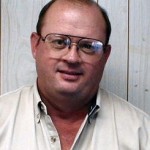 Dallas Burrow*     Incumbent
I have served on the Board for many years and thoroughly enjoy helping to manage and plan the events and activities of the association. Working to save money, solicit discounts, improve our events and long range planning for SBEA. I have been a member for 40 years, served on the Long Range Committee, Store Committee and Social Committee. I enjoy volunteering at all our events.
Qualifications: Incumbent*, Usher for past 35 years in church, Served on 2 Church Board of Directors.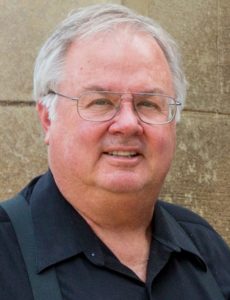 Steve Roush*         Incumbent
I have been a Board member for 2 years. I enjoy helping with the decision and suggestions concerning SBEA. I have helped in promoting SBEA to new members. I have been a BEA/SBEA member for the past 35 years, & served on the Long Range Committee, Store Committee and Social Committee. I enjoy volunteering at all our events the past 2 years.
Qualifications: Incumbent*, North High Reunion Committee
   Christmas Extravaganza Sale
November 17, 2018
Save your November Payroll Deductions for the sale!
This year's Christmas Extravaganza sale location will be at the Reliance Community Church, 11910 W. Pawnee St. Hours will be 9:00 a.m. – 4:00 p.m. This is our Christmas present to our members, a 1 day only sale where our members can buy all brand new merchandise at our cost. Some items are limited quantities so be sure to hit the sale early so you don't miss out. SBEA members will be able to do payroll deductions, checks, debit and credit cards. Snacks and drinks will be provided during the sale and kids will receive a bag of candy from SBEA. Jewelry, toys & perfumes are just a few of the great items we will have available at the sale. Watch our Facebook page for photos of some of the items that will be in the sale. You may bring your family members with you, but they must pay with cash or credit card/debit card.
List of Gift Cards That Will Be Sold At 10% Off Only At
The Christmas Extravaganza Sale November 17.
Old Navy, Cracker Barrel, Applebee's, Chili's, Old Chicago, Darden, Outback, Red Robin, Red Lobster, PF Chang's, Texas Roadhouse, Rib Crib, Jose Pepper, Carlos O'Kelly's, Cabela's., IHOP, Dickey's, Regal. While supplies last.
💡 Sorry, we do not need any volunteers for this event 💡
  $6.00 Sale
Main SBEA Store
Nov. 8, 10:00 a.m. – 3:00 p.m., Nov. 9, 8:00 a.m. – 1:00 p.m.
Finest quality, trendy products priced up to 80% below retail, with more than 1,000 unique items for women, men, youth and children. Select from a variety of necklaces, earrings, watches, bracelets, rings, scarves, sunglasses, purses, wallets, earrings and much more. Cash, checks, debit cards and most major credit cards accepted. Payroll deductions are available for SBEA members. This will be the members last chance this year to visit the $6.00 sale and the perfect opportunity to find your loved one that great Christmas gift.
  Jewelry Sale
Mike Seltzer jewelers
Save 55%
Nov. 1 – Dec. 24
Show your 2018 SBEA card and get 55% off your Christmas gifts. Lay-a-way, no money down, 12 equal payments, no interest with approved credit. This applies to everything in the store except estate pieces, or diamonds that are one carat or over. A smaller discount will be given for these items. Visit Mike Seltzer Jewelers at 2929 N. Rock Road, Tues. – Sat. 10:00 a.m. to 5:00 p.m. and see how to receive a $50.00 gift card towards any purchase. Watch for their extended Christmas hours in December.
  Pizza With Santa
Look Who's Coming To Town!
Dec. 1, 11:00 a.m. – 1:00 p.m.
SBEA Recreation Area, 4226 S. Gold
Santa is inviting you to enjoy pizza with him and Mrs. Claus on December 1. Crafts will be available for each child and they will be able to meet Santa and receive a free gift bag with toys. A special photo opportunity with Santa will be available for $3.00. ($1.00 with your own camera). Tickets will be $3.00 (age 1-12) and $4.00 (13 & up). Santa will have a basket ready for all the wish lists the children leave for him. Tickets are on sale at all SBEA stores.
Christmas Light Tour
EXPERIENCE THE LIGHTS OF WICHITA FROM SPOTS PARTY BUS
Sedgwick County Extension Center
Dec. 7 & 8, 8:15 p.m. – 10:15 p.m.
The Christmas season is sneaking up on us and will be here before we know it. Christmas light tours are a great and exciting way to get the family out of the house, for a fun night.. Food and drinks will be allowed, so bring your hot coco or coffee to help keep you warm and your favorite Christmas cookies with you to enjoy while sightseeing. Tickets are only $8.00 (reg. 15.00), seating is limited. Tickets on sale at all SBEA stores.
    Free Skate Night
Roller City Skating Rink
Dec. 27, 6:30 p.m. – 8:30 p.m.
SBEA members please show your 2018 SBEA membership card at the door and enjoy roller-skating free of charge. Skate rental is included. Members and immediate family & 2 guest allowed.
We Are Excited To Announce
We are always working to bring new things to our members. In the next couple weeks we will have two services Jack Smith Shoe Repair & Welch Cleaners available at our main SBEA Store location. Jack Smith Shoe Repair (shoe shine, coats, purses etc.) will pick up on Mondays, and they will quote us a price to do the work at that time. We will call the member and tell them the price and they must come and pay before the work is done. Then they will be back in about 1 week. Welch Cleaners members will drop off and pick up will be on Mondays & Thursdays. You must drop your items off at our Main SBEA Store location and pick up will be the same place. We hope with these two new services we can make our members life more convenient. Please contact SBEA main store more information or questions at 526-2111.2019 SBEA Membership Cards
Does SBEA Have Your Right Mailcode or information?
2019 membership cards will go out around the 1st of January. Please take a moment to make sure we have your correct Spirit or Boeing mail code to ensure you get your new cards. Please make any changes on the form on the back of the newsletter and return them to SBEA at K30-35 or email us at susan@beatoday.com. Any spouse or dependents, ages 14 – 20, changes also needs to be updated for printing the family cards. Simply fill out the spouse/dependent application available at any SBEA store and turn it back in at any location. Extended memberships for children ages 21 and older, parents or siblings are also available for purchase at the SBEA office.
   Spirit/Boeing Today Newsletter
You Have 3 Options To View The Newsletter
Did you know that you can view the Spirit/Boeing Today newsletter on line? Better yet, how about from the comforts of your own home. The answer is yes, our newsletter is available to view at www.beatoday.com or you can have it emailed to you simply by filling out the form on the back of the newsletter with your email address and send it to Stephanie at K30-35 or email it to her at steph@beatoday.com. We even have sign up forms in all SBEA stores to fill out if you would like to be added to the e-news letter list. For those that want a copy mailed to your home we will be glad to print it off and mail it to your home, but the cost is $10.00 a year.
Member's Offsite SBEA Stores
Did you know SBEA has a store located in the basement of the Meritrust Credit Union on South Oliver? Store hours are Mon. – Fri. 2:30 p.m.– 4:00 p.m. Check us out on your way home from work. Our friendly clerk is always ready to serve you. Spouses, retirees, extended members and family members can also utilize the credit union and lake store to purchase movie tickets, gift cards, SBEA gift certificates, cards for all occasions, gifts and much more. Stop in today and see what all the Meritrust Credit Union SBEA store and SBEA lake store has to offer.
   Save up to 30% on Great Wolf Lodge
Starting on January 1 your discount will be valid at any of our 14 Lodges throughout the U.S. and Canada!!
Great Wolf Lodge in Kansas City is the only place you can go and be able to experience a huge indoor waterpark; stay in guest rooms designed like the beautiful north woods cabins and dine in restaurants that will make you feel like you are camping under the stars. Plus the lodge is conveniently located on Kansas City's west side right next to The Kansas Speedway, Sporting Park, Cabela's, and The Legends Shopping Center. SBEA members save up to 30% off best available rates which includes waterpark admission the day you arrive through the day you depart. You must show your SBEA membership card at time of check-in. Check with your SBEA stores to get your corporate code for the discount. Offer is valid now until the end of December 30, 2018.
  Retiree & Other Membership Options
Extended Membership: Current members can purchase an extended membership for any family member in their family.
Open Membership: SBEA is now extending the opportunity to join the SBEA to all armed services and emergency relief personnel (Military, Firemen, Policemen, and EMS) Current active duty identification or retirement identification cards must be shown.
Going To Retire? When you retire from Boeing or Spirit, and do not go to work for the other company, you are eligible to keep your membership current. Bring something to show your retirement status down to the lake office to join.
Affiliate Membership: If you are laid off, you may purchase an affiliate membership (up to 4 years). If you are laid off and then retire you are eligible for a retiree membership. Bring something to show your retirement status down to the lake office to join.
  Is Your Membership Changing?
SBEA Reaches Out To Its Members
With all the employment changes in the last few years at Spirit & Boeing, SBEA wants to ensure that our members know that they are eligible to keep their SBEA memberships when they retire or leave the company. You retain most of your membership privileges and still get all the discounts and perks that you had as a member. For a full list of SBEA membership opportunities go to www.beatoday.com and click on the "Membership" tab. It will tell you what type of SBEA memberships are available to you and what the cost will be.