Annual SBEA Sporting Clay Shoot
Date Rescheduled to Oct 9
Join us at Shady Creek Sporting Clays Range
1252 N. Oliver, Belle Plaine, KS
October 2, 10:00 a.m. – 1:00 p.m.
Come join us Saturday, October 10 at Shady Creek Sporting Clays Range as we see who the best of the best is. Cost for members is $20 per shooter if registered by Sept. 30, $25 per shooter thereafter and for nonmembers. (Includes 50 targets, lunch and a ticket for some great prizes to be given away).
You can bring your own gun & ammo or you may rent a firearm and purchase ammo at Shady Creek Sporting Clays Range. This course is zoned for shotgun shot size 7.5 or 8; any other size is prohibited. Registration will begin at 9:30 a.m. Shooters will be given a ticket when they register for a drawing of prizes at the conclusion of the shoot. We will be raffling off a Winchester SXP Field 12 Gauge Pump Action Shotgun, 28-inch barrel with a matte black chrome finish, hardwood grade I satin stock and 3 chokes. Raffle tickets on sale at any SBEA store, $5.00 a ticket or 5 for $20.00.
Please pre-register and pay at any SBEA store so we know how many shooters to expect! It also allows us to purchase the right amount of food. Come on out, eat, relax, shoot and chat with others who love the outdoors.
**The winner must pass all requirements to purchase a gun in the state of Kansas and must be 18 years old. All winners subject to background check, if unable to pass background check, gun will go to next winner. ** Check www.beatoday.com or an SBEA store for more details
   Thank You To Our Fabulous Volunteers
We Love Our Volunteers
Only one person comes forward to help for every ten people who watch. The past two years, as on many previous occasions, you were that one-of-a-kind and selfless individual who stepped up to help us out. Thank you so much for your volunteer work. Even though you're not in the spotlight, you are the backbone of each and every event. Please know that we could not do this without your hard work. We are forever thankful for the time you have given us. You have made an unforgettable difference. We are delighted to have you on board. You are simply amazing. Pleas help us in saying "Thank You"  to all our wonderful volunteers pictured below and the ones who wished to not have a picture put in.
Shirley Nelson             Richard Sparks    Alicia Blattner   Richele Sparks
Roger Smith                           Tim Jenkins                       Mickey Downs
Debi Duncan
Austin                                       Mike Prichard                               Nathan Beauliu
Marissa Pankratz                        Timmie Pulliam                     Armondo Morin
Sammy Kellum
Jenny Maycock                           Crystal Nieland                Abby
Niki Prichard
Jessie Chandler
     Boss's Day
October 16, 2021
Boss's Day is the special day to thank your boss for them inspiration and support at work and wish him/her a great Boss's Day. Don't forget to stop by your SBEA store to purchase something special for your boss. Flowers, SBEA gift certificates or gift cards make a great gift to show your appreciation.
    Trunk or Treat 
October 29, 6:00 p.m. – 8:00 p.m.
SBEA Recreation Area, 4226 S. Gold
Join us October 29, 6:00 p.m. – 8:00 p.m. at SBEA Recreation Area for Trunk – or – Treat night. Kids and families can experience a night of fun, crafts, cupcake walk and of course Trunk – or – Treat. Prizes will be awarded to the best decorated trunks (people's choice & SBEA Staff choice).
We would love to have members help make an impact by donating candy, helping with activities or signing up to host/volunteer your car, truck, minivan, big rig, or tractor (table will do as well).  All you have to do is sign up, decorate your trunk. Please get in touch with Steph at steph@beatoday.com or call 522-2996 and let he know that you would like to help.
With COVID-19 still with us, it's anyone's guess what Halloween will look like this year. We will keep you updated with all state/city/county rules and regulations and follow them. The closer we get to Trunk – or – Treat night, the more we will know what is required.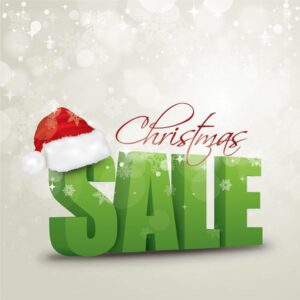 Christmas Extravaganza Sale
Save The Date, November 20 & 21
This year we will be holding our Christmas Extravaganza Sale for 2 days, Nov. 20 & 21, at the SBEA Lake Recreation Pavilion, 4226 S. Gold. The hours will be, 9:00 a.m. – 4:30 p.m. This is a 2-day sale where our members can buy new merchandise at our cost. Some items are limited quantities so be sure to hit the sale early so you don't miss out. SBEA members will be able to use checks, debit,  credit cards and payroll deductions. This sale will not be as large as it has been in the past but we want to bring this great event to you and help you save money, especially when times are rough. So, mark your calendar so you don't miss out on this great chance to save some money to make Christmas easier.
     Events coming later in the year:
Pizza with Santa – Santa's coming to town Dec. 5, 11:00  a.m. – 1:00 p.m., SBEA Recreation Area.
     Planning A Trip!
School's out and workloads are lighter for some, making summer a prime season for family travel. After the past year and a half, you and your family deserve a break and a chance to catch up with the outside world that you have been closed off to for so long. A vacation can give you that much needed time to catch up in person! Check with SBEA for all your traveling needs with lodging, entertainment and dining out. Simply stop in your nearest SBEA store for information and member codes to:
Ticketsatwork
Trip Beat
Perks Connect
Great Wolf Lodge
V. J.'s Exotic Safaris
Silver Dollar City
More
      New Merchants
Scholfield Honda, 7017 East Kellogg Dr, Wichita, 316-688-6400 is offering SBEA members 2% over invoice pricing & their lifetime Powertrain Warranty on new & used vehicles. You must show your SBEA membership card to receive these discounts. Please visit their website at www.ScholfieldHonda.com.
fromyouflowers.com, 1-888-838-8853, is offering  SBEA members 25% off sitewide and 50% off on seasonal specials. Visit www.fromyouflowers.com and enter savings code. Please see your SBEA store for code.
Pavilion Rentals
Planning or hosting an event or party soon? Check into renting our enclosed (heated and air conditioned) or screened in pavilions. Call Missy at (316) 522-2996 for availability. Please be aware that we comply with the current mass gathering mandates and our facilities are Covid sanitized for your protection. We are requiring all members to provide hand sanitizer for their party/gathering who attend. This will be checked for during your check in with the ranger.
We also have an outdoor picnic area available.
Do you have an idea that would make a great event for members and families? Please let us know by contacting Stephanie at
steph@beatoday.com . 
   Spirit/Boeing Today Newsletter
You Have 3 Options To View The Newsletter
Did you know that you can view the Spirit/Boeing Today newsletter on line? Better yet, how about from the comforts of your own home. The answer is yes, our newsletter is available to view at www.beatoday.com or you can have it emailed to you simply by filling out the form on the back of the newsletter with your email address and send it to Stephanie at K30-35 or email it to her at steph@beatoday.com. We even have sign up forms in all SBEA stores to fill out if you would like to be added to the e-news letter list. For those that want a copy mailed to your home we will be glad to print it off and mail it to your home, but the cost is $10.00 a year.
News For Members
     
SBEA Store Hours:
We are open. Come on in and see us anytime during our open hours. We love to have visitors.  Days may change based on sales., check website for current hours.
Main Store  Open Monday—Friday, 8:00 a.m. – 3:30 p.m.
IPB3 Store: Open Thursday & Friday, 10:30 a.m. – 1:30 p.m.
Strut  Store: Mon., Wed., Fri., 10:30 a.m. – 1:30 p.m.
KK Store: Open Tues. & Thurs. 10:30 a.m. – 1:30 p.m.
Credit Union Store: Open Monday –  Friday, 2:00 p.m. – 3:30 p.m.
 
CMF Store: Open Tues. & Thur., 10:30 a.m. – 1:30 p.m.
Lake Store: Starting May 5, Store Hours: Wed.- Sun. 7:00 a.m. – 9:30 p.m. Lake Hours: Wed.- Sun. 7:00 a.m. – 10:00 p.m. Lake and lake store are closed Monday's & Tuesday's.
Payroll Deductions
We hear you and are pleased to say we have brought back payroll deductions. This will be on a trial basis and see how things work out. Members will be allowed to do 2 payroll deductions a month for a total of $200.00. $100.00 will be deducted out of the 1st check and remaining balance from the 2nd check. If everything goes well, we will re-evaluate it again around July and go from there.
Merchant Discounts
One of the most popular "perks" SBEA members have is access to discounts across the city.  SBEA provides a listing of merchants willing to provide wonderful discounts as a service to our members that can be accessed on line by visiting this page at https://beatoday.com/merchant-discounts/. Simply present your current SBEA membership card at the listed businesses. We continually look for additional discounts to offer our members.